FGD Pump Selection Considerations
2022-01-21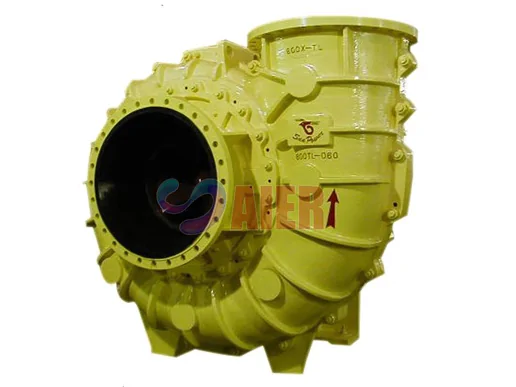 Flue gas desulfurization (FGD) is a process by which exhaust gases from fossil-fueled power plants can be safely discharged to the atmosphere. FGD slurries are relatively abrasive, corrosive and dense. To pump corrosive slurries reliably, the pump must be specifically designed for smooth, cool operation. It must be manufactured from materials suitable for the specific slurry, precisely assembled and properly coated.
Series of TL FGD pump is a single stage single suction horizontal centrifugal pump. It is mainly used as the circulation pump for absorbent tower in FGD applications. It has such features: wide range flowing capacity, high efficiency, high saving power. This series of pump is matched by tight structure X bracket which can save much space. Meanwhile our company develops many kinds of material targeted on the pumps for FGD.
Achieving the best value
To avoid unplanned downtime, weak points need to be understood and addressed. Areas to consider for corrosive slurries include shaft seals, cable inlets and cooling.
TL FGD Pump
By the numbers
No. 1, a silicon carbide mechanical seal face is required. Testing has shown that silicon carbide shaft seals are 15-20 times more durable than ceramic carbon and 2.5-3 times more durable than tungsten carbide. The sealing faces must be flat - (a relative term, but flatter is better) - to exclude fine particles; the spring that provides tension to close these faces should be isolated from the slurry.
Point 2, the cable entrance should be sealed to the motor chamber to maintain motor integrity in the event of moisture intrusion from the top, and should provide a positive strain relief mechanism. Individual conductors are stripped to bare wire and passed through an epoxy barrier to prevent moisture in the damaged cable from entering the stator chamber. An isolation terminal block provides further protection and is O-ring sealed. This board can also be used to facilitate field voltage variations.
No. 3, in general, heat can be radiated through the motor housing to the pumping medium. A method that continuously dissipates generator heat through the heat exchanger should be used - even though gypsum or other materials may cause insulation buildup. The cooling method should be operated 24/7 at full load.
Aggressive internal cooling methods allow pumping to a lower water level in the sump, thus increasing the sump capacity; this can translate into hundreds of gallons of sump capacity.
Point 4, the protective coating requires high adhesion characteristics due to the hydraulic action in the sump. Low adhesion coatings may fail prematurely. (Adhesion is measured in Newtons per square millimeter (N/mm2).) For example, standard industrial paint coatings have an adhesion level of about 4 N/mm2, while two-component coatings with a high percentage of solids have an adhesion level of about 7 N/mm2. Today, liquid ceramic coatings have an adhesion of 15 N/mm2. elastomeric compositions resist corrosion and impregnated ceramics resist wear.
No. 5, hardened high-chrome material (to 650 plus BHN; Rockwell "C" scale of 63) should be supplied when abrasion is the main issue. In cases where corrosion is more of a concern, then Duplex Stainless Steels such as CD4MCU should be utilized.
If you want to get more information about the best FGD pump, welcome to contact us today or request a quote.